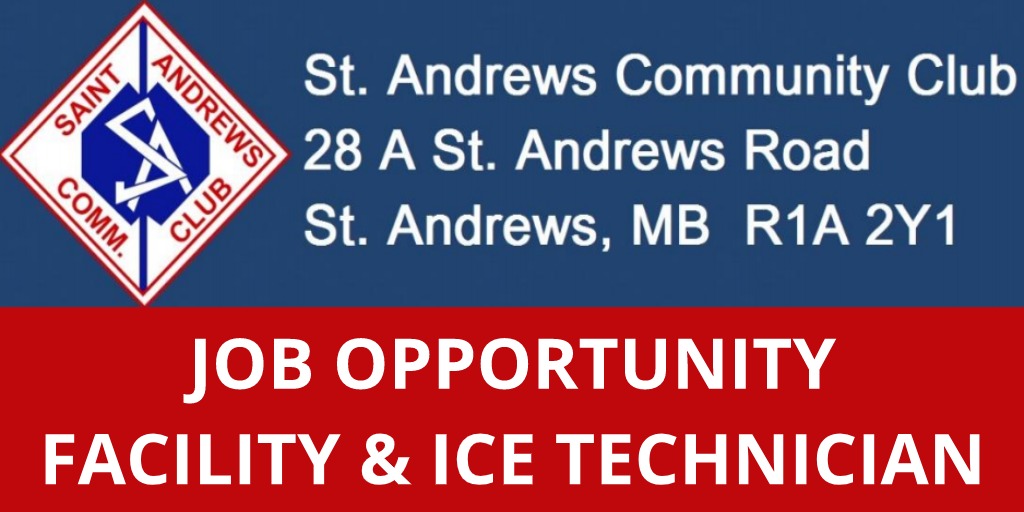 Posted: September 5, 2023
Facility and Ice Technician - St. Andrews Community Club
The St. Andrews Community Club is currently seeking someone to fill the position of Facility & Ice Technician.
The Facility & Ice Technician tends to the resurfacing and maintenance of the ice (indoor and outdoor), monitoring of refrigeration plant, routine inspection of all facilities and grounds, overseeing general cleanliness of the entire facility, and assisting in event set ups and tear downs. The Facility & Ice Technician is responsible for the physical supervision and maintenance of the arena and hall facilities.
Read more about this position here.
This job posting will remain open until filled. Interviews will be conducted with qualified candidates as resumes are received.
Interested applicants can submit cover letter, resume and references as soon as possible to:
Email resume to: presidentstacc@gmail.com
or drop off a resume at 28A St. Andrews Road, St. Andrews MB, with a brief cover letter telling us more about yourself and how you see yourself in this role.