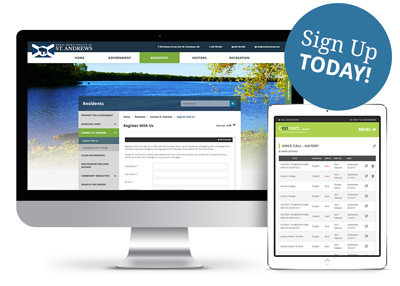 CONNECT is our communication system that allows us to contact you quickly in a way that works for you. You can pick any or all of the following contact options:
By voice message on your land line telephone

By text or voice message on your cell phone

By email
We are also able to send messages to specific geographic locations so we can let you know about issues affecting your particular neighbourhood.
We will keep you alerted on such things as the latest news, events, closures, burn bans, electronic newsletter and emergency information.
Please encourage your friends and family to sign up. If someone does not have internet access they can call us at 204-738-2264 and we will assist in getting them signed up to receive important information and they can receive it by phone call.
We previously used the CODERed alerting system and that system is no longer active so please re-register for this system and stay connected.